14 January 2016
Summer, strawberries, and a great start to the new year
Today is the last day of my summer holiday and the first working day of 2016. It feels like it has been an endless summer. Three weeks of almost...
...perfect weather filled with family, friends, food, cooking, gardening, long lunches, lazy afternoons and bike rides to the beach to swim and gather pipi. It was lovely having my Dad come and stay with us in Otaki for two weeks. It was our first Christmas at home for more than 25 years, the longest I have spent at home since I started working for the Auckland Arts Festival.
But I have slept enough, eaten and drunk too much and lazed around for too long. It's time to start work in what promises to be a wonderful new year.
It is always great to start the year off with a festival, and while there is still a lot of work to be done before kick off, the Festival will soon be upon us. But first, a wedding. One of our senior staff members is getting married on Friday – a great occasion to celebrate. Photos in my next blog.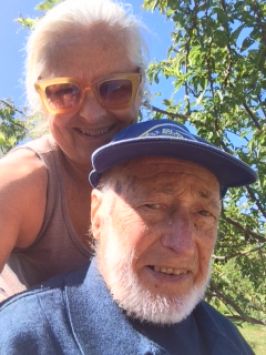 Auckland Arts Festival 2016 is packed with gems. Different gems for different people. I can't wait to see people's reactions to some of the shows. I hope you all have your tickets for The James Plays – the theatre event of the year. They're selling really well.
Whether you do three plays in one day
or see it like a mini-series on different days is all a matter of personal taste. David and I saw James II one day and then James III the next – but I wish I had seen them all in one day. I never was a patient soul and it is so intriguing that you just want to know what happens next in this fantastic Game of Thrones style soap opera/drama.
BigMouth is another of my favourites. I can really appreciate good oratory but hope that I can see through the power of politicians' words.
Tomorrow I head north and my tan will disappear along with the muscles in my legs from biking – but I won't miss the housework.
Off out on to the garden to pick a few more strawberries (froze all the beans yesterday) and to make pipi fritters infused with kaffir lime and coriander for dinner.