11 March 2016
Midway through the Festival
It is midway through the Festival and we've had sold out performances, rave reviews, and wonderful responses from the hearts and minds of audiences and...
...Aucklanders open to new experiences. Check out some of the fabulous feedback on our Facebook page. 
While some show seasons have come to an end, one of our opening weekend events continues. If you haven't seen one of The James Plays yet you need to ensure you get a ticket now – and if you have seen one go and experience another. Being immersed in history that is not only relevant but a rollicking good tale of love, lust and the drive for power on stage is mesmerizing. As a little aside, one of the things about these incredible Scottish actors that amazes me is their absolute skill and authority on stage – and the majority of the cast are in all three James Plays, playing different characters. For the Trilogy performances, most of them were on stage for at least eight hours. They're all loving Auckland. In between being at the theatre, earlier this week  they had a welcome pōwhiri where they stunned us with their singing and dancing, and then on their day off they went to Waiheke and had a wonderful time enjoying the best we can offer, including those Te Matuku Bay oysters! Welcoming the Scots is like welcoming family – they are so like us. Last performances today and Saturday.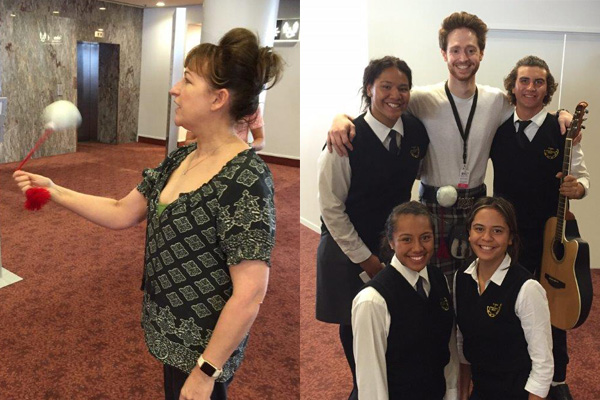 Three plays started at Q on Wednesday: Te Pō, Waves and Duck, Death and the Tulip, which all show us the resilience of the human spirit by using wonderful moments of humour and storytelling. These shows are odes to life. If you are aged 4, 40 or 94 you will love these works.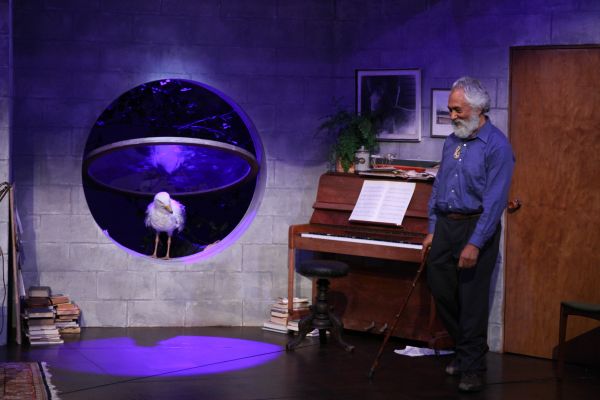 Another artist just arrived  in town is Meow Meow, who's dazzling us with her voice and sense of humour in Meow Meow's Little Mermaid, at the Spiegeltent.
And as one of my team said, if you want to smile for an hour go see La Cucina dell'Arte – nothing but smiles and aroha.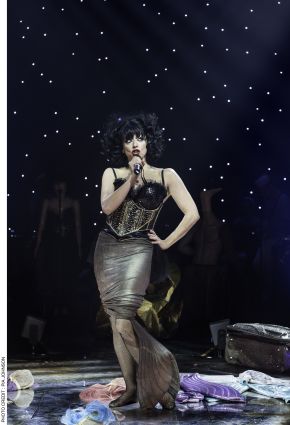 This weekend, why not come down to The New Zealand Herald Festival Garden where from 5.30PM to 7PM free music plays every evening. Then you can go on to see Meow Meow and La Cucina without even leaving the Garden.
Lots of the artists and Festival staff hang out there so there's always an opportunity for a conversation, some laughter and fun.  
Carla 
Image credits: The New Zealand Herald Festival Garden, photo by Gate Photography. Artist pōwhiri, photos by Tama Waipara. George Henare in Te Pō, photo by Candice Whitford, Gate Photography. Meow Meow in Meow Meow's Little Mermaid, photo by Pia Johnson.