5 November 2015
And we're off!
And now, at last, our 2016 programme is ready to be revealed! As always I wish...
Gosh, where have the last seven months gone? It seems like only yesterday that Auckland Arts Festival 2015 finished. Since then I have been to more than 14 countries and over 22 cities in search of the gems we have for the 2016 – and the 2017 – Festival. 
And now, at last, our 2016 programme is ready to be revealed. As always I wish I was able to deliver just a few more events. A colleague of mine once said – Festival artistic directors are greedy, always wanting just one more show. I think we're also a bit like fisher people, always bemoaning the one that got away. 
I am very pleased that we managed to hook the first international outing for The James Plays. I saw the trilogy with David Inns (our CEO) just over a year ago at Edinburgh International Festival. I highly recommend you go see all three of these wonderful plays.  Together, they make for a momentous event, with a great script and acting to die for. They're full of action, romance, lust and war. The trilogy is an historical thriller with political power-plays, and like a good book or a TV serial you'll find you're desperate to see what happens next. Watch the trailer and I'm sure you'll agree.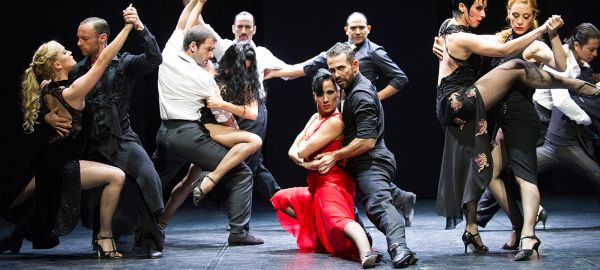 My other personal international favourites are from Belgium. BigMouth is a small work about oratory and politics – and how things never seem to change. And m¡longa by Sidi Larbi Cherkouai – a passionate fearless choreographer I love and admire – is mind-blowing tango. Larbi is never scared to leave his comfort zone and head off in a completely new direction. Belgium features strongly this Festival. There are four artists/shows from Belgium – others are in the programme.
I want to mention one more international work. Carabosse - Fire Garden is magical. When I experienced it in France it took my breath away. It made me smile, it took away all my stress and troubles – it literally was magic. I felt first-hand the power of fire. 
The Festival's New Zealand programme is very strong, and I am delighted so many great New Zealand artists feature. No Man's Land by composer John Psathas is an exemplar of the broad reach of all our New Zealand works. No Man's Land is a mega project consisting of the largest and most diverse range of global performers. It celebrates positive human connections through music and is an unashamed commitment to optimism. It will be the music event of 2016. I urge you to seek out No Man's Land online and follow its progress.
That's it from me today, except to say a huge congratulations to Sara Brodie, the director of Nixon in China for being named an Arts Laureate last week. A well deserved honour. I will be back regularly to share stories about some of the events in the programme. Next time we will do all the fun stuff. Have you heard me sing the songs of Dusty Springfield? 
Image credits:
m¡longa: Tristram Kenton
Carabosse - Fire Garden: Boris Abalain and Sylvie Monier